I would like to introduce myself, my name is Igor Gaffling, I was born in 1968 and have more than 30 years of experience in the IT- and new-media industry.
After several years as a project manager and IT lecturer, I founded in 1999 the Internet agency "absofort Erfolg im Internet GmbH & Co. KG" and built it up on a company with 40 employees.
In 2008, the online marketing division – with a turnover of of more than 1 million euro – was sold to a company of the "STRÖER Group". In 2009, the Web Design and Software Development divisions were sold to the "Bertelsmann Group". At Bertelsmann, I took over the position of Director of New Media for one year.
After that I was managing partner of "Neuland-Medien GmbH und Co. KG" and was responsible for its business development and accompanied the foundation of a media agency in Dortmund for 12 months. Since 2012 I have been working as a consultant, web worker, software developer, blogger and participate in various new economy companies.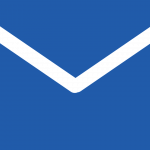 Contact? Drop me a Line! — Got a tip? Submit it here!
Want to write for our blog? Happy to hear from you!
Contact me now, i will answer ASAP: